The Crest Pier is the recreation center for the Borough of Wildwood Crest.  The original building dated back to 1905 and was built on a pier over the ocean on Seaview Avenue between Lavender Road and Heather Road.
At that time, Seaview Avenue was a promenade along the oceanfront. The beach grew dramatically over the next thirty years, and Atlantic, Ocean, and Beach Avenues have all been added to an area that was literally in the sea in the early 1900's.
The original Crest Pier was totally destroyed by fire in 1917.  A second pier was built in 1920 across Heather Road on Seaview Avenue between Heather Road and Crocus Road. By the 1930's, the beach had expanded so much that Atlantic Avenue had been added and the new street separated the Pier from the beach. In 1948, the second Crest Pier was moved eastward, across Atlantic Avenue.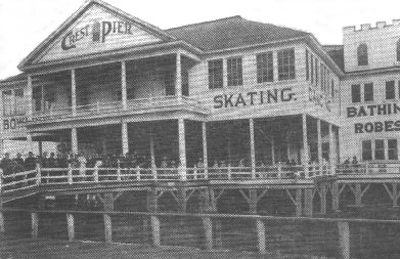 THE ORIGINAL CREST PIER (1905-1917)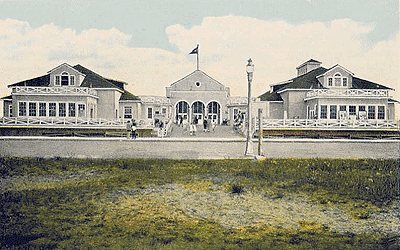 THE SECOND CREST PIER (1920-1986)
After being moved across Atlantic Avenue in 1948.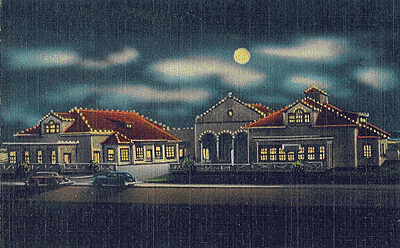 THE SECOND CREST PIER (1920-1986)
The Pier at night in the 1940s.
THE THIRD CREST PIER (1986-Present)
In 1986, the second Crest Pier was demolished and a beautiful new building was erected.
This very functional community center features large assembly areas and many smaller meeting rooms.