Past and Present
Photos
of the Wildwood Crest area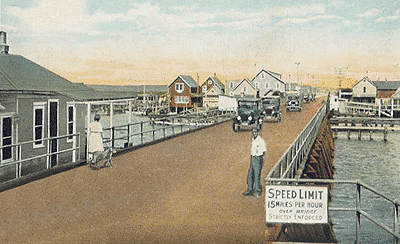 The old Rio Grande Avenue Bridge showing vehicles entering Wildwood from the Delsea Drive (Rt. 47).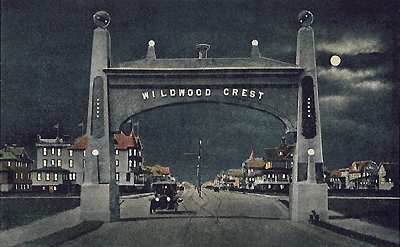 The Original Wildwood Crest Arch at Night
at Pacific and Cresse Avenues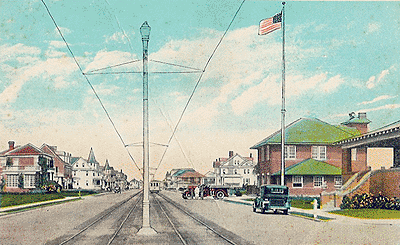 A 1930 postcard photo, looking North on Pacific Avenue from Sweetbriar Road.  The building with the green roof is the
Borough Hall and Firehouse.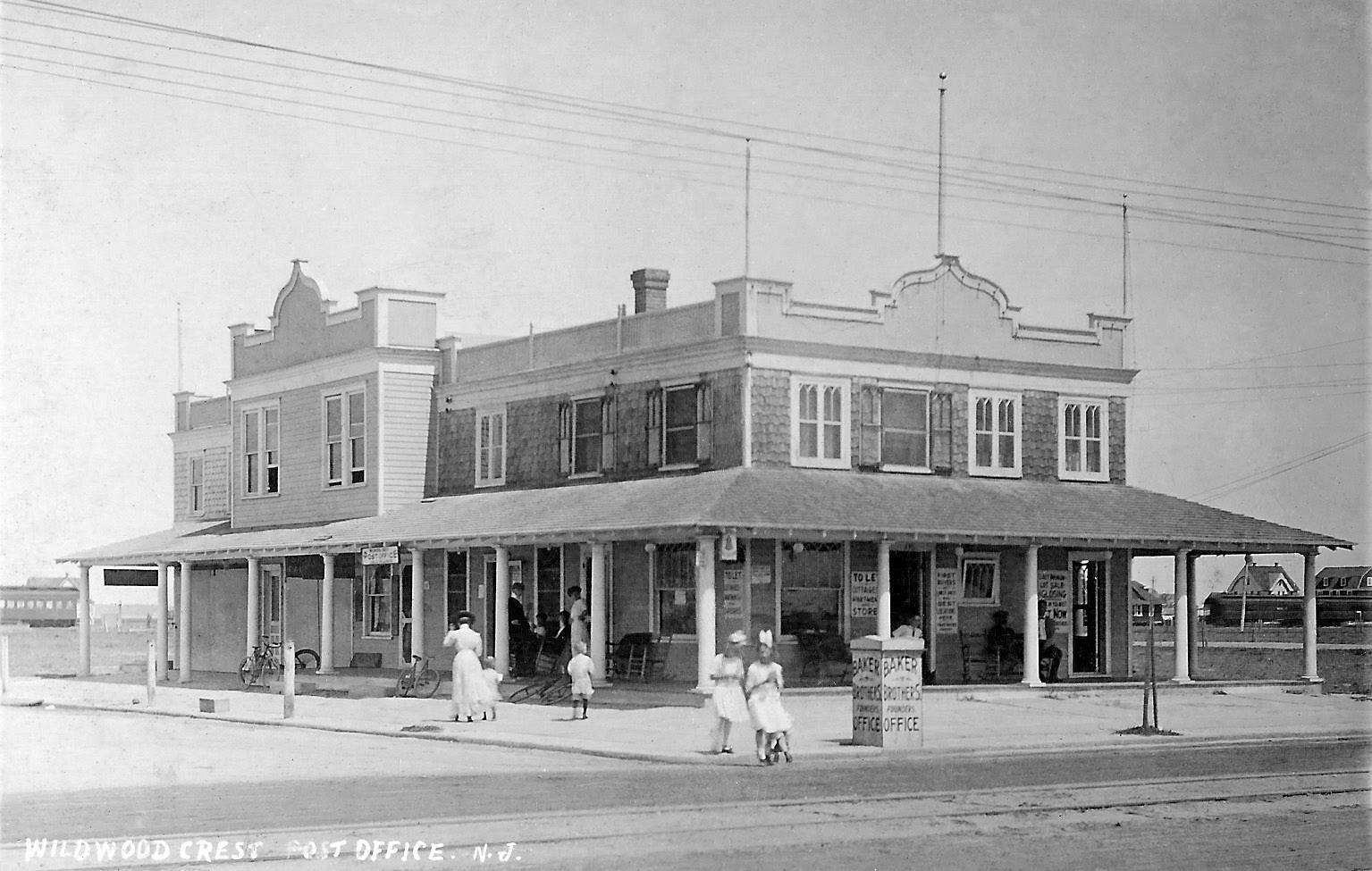 Circa 1910.  This building occupied the southwest corner of Pacific Avenue and Sweetbriar Road in the very early days of Wildwood Crest.  It served as the first post office and the real estate sales office for the Baker Brothers.  A small garage section at the rear of the structure served as the first firehouse.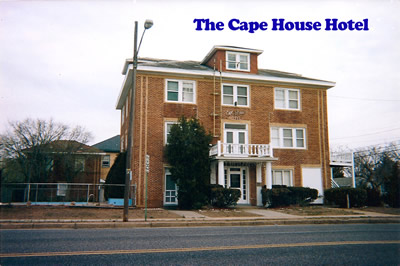 The Cape House Hotel stood at the SW corner of Pacific Ave. and Sweetbriar Rd. until 2002.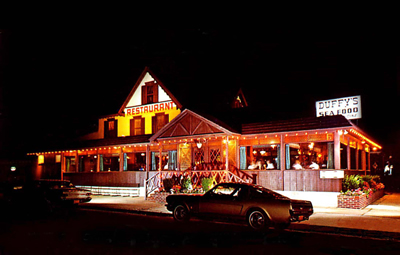 Duffy's On The Lake Restaurant, as it appeared in the 1960's, was located on New Jersey Avenue at Farragut Road, directly across the street from beautiful Sunset Lake.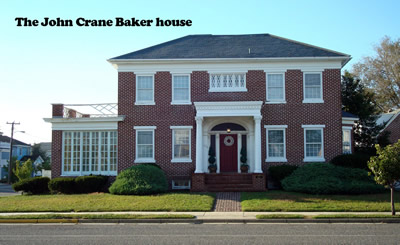 One on the many beautiful homes that line Pacific Avenue is the John Crane Baker house that stands to this day on the northwest corner at Cardinal Road.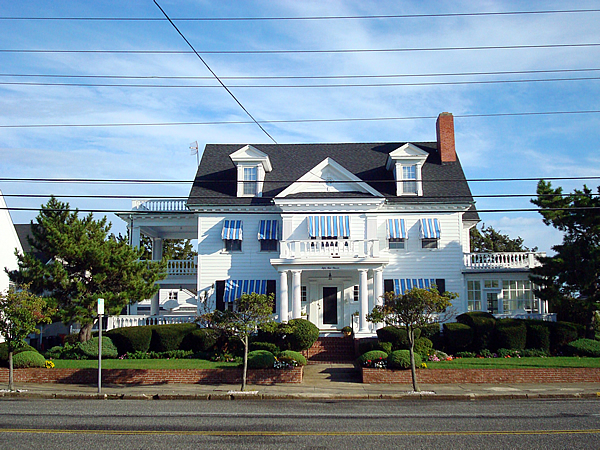 The Philip P. Baker House today, where Mr. Baker and his wife Jane lived, located at the corner of Aster Road and Pacific Avenue, Wildwood Crest. Built about 1912.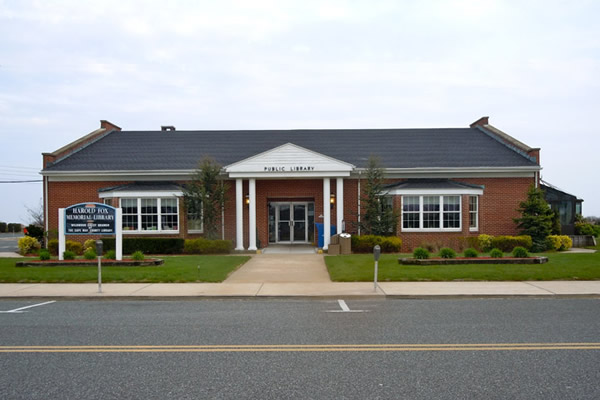 The Wildwood Crest Library occupied this beachfront building at Ocean Avenue and Wisteria Road until its move to a new facility a block away.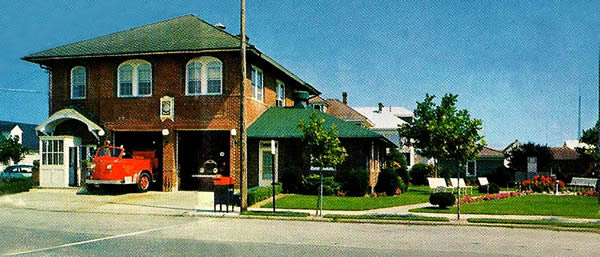 The Wildwood Crest Borough Hall and Fire House in the 1950s at Pacific Avenue and Cardinal Road, the site of the present municipal building.  The fire company moved to its present facility at Pacific Avenue and Primrose Road in 1990.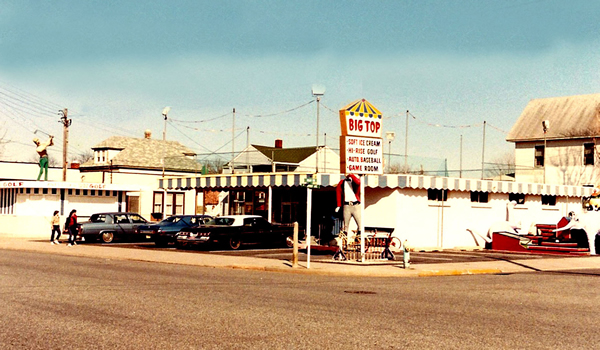 Big Top Ice Cream was located on New Jersey Avenue at Palm Road
on the NE corner.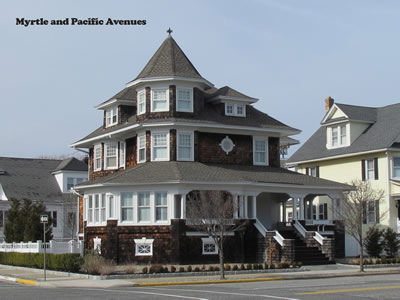 Another beautiful Wildwood Crest home at the corner of Myrtle Road and Pacific Avenue.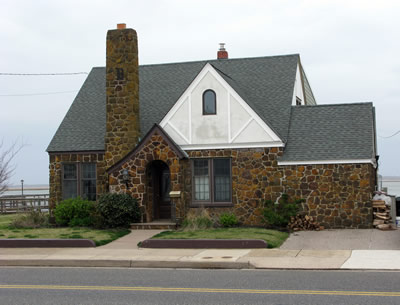 A home on Park Boulevard along Sunset Lake.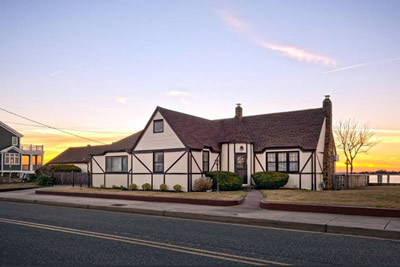 Another home with views of beautiful sunsets along the lake.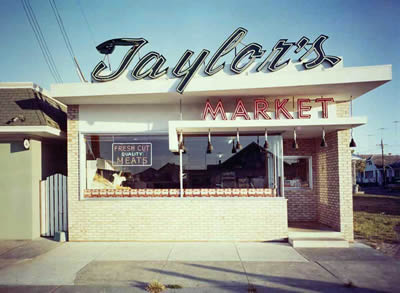 Taylor's Market was a mainstay in the Wildwood Crest business district, at New Jersey Avenue and Sweetbriar Road.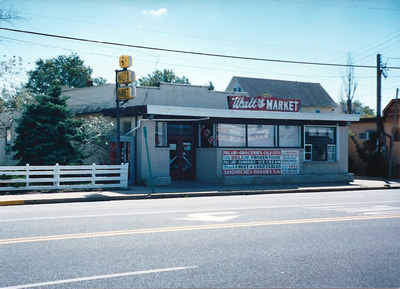 Walt's Market was located in the 6700 block of New Jersey Avenue.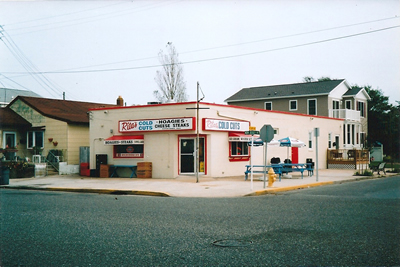 Rita's Market operated for many years at New Jersey and Atlanta Avenues across from Sunset Lake, though the building's appearance has changed significantly since this 2006 photo.